The swift has arrived! (And quite swiftly, I might add... har har!) My parents brought it along with them when they drove into town to move my brother in. Thank you, parents! It works beautifully, I might add. Thank you, Stevie! I've already wound one ball with it, and I plan to use it to wind many more. Here it is in all its fantasticalness: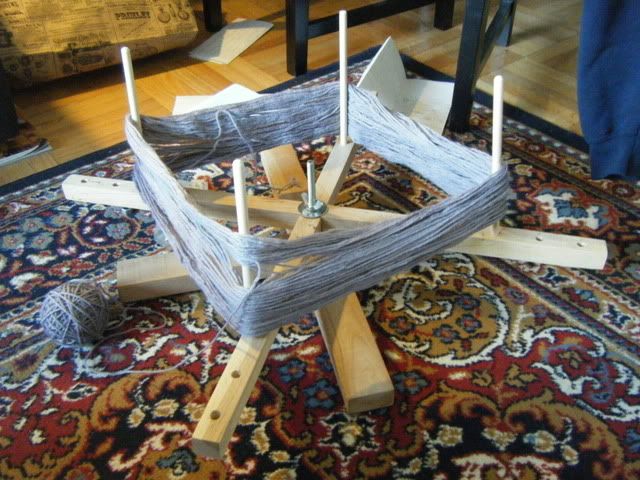 And here are some close-ups: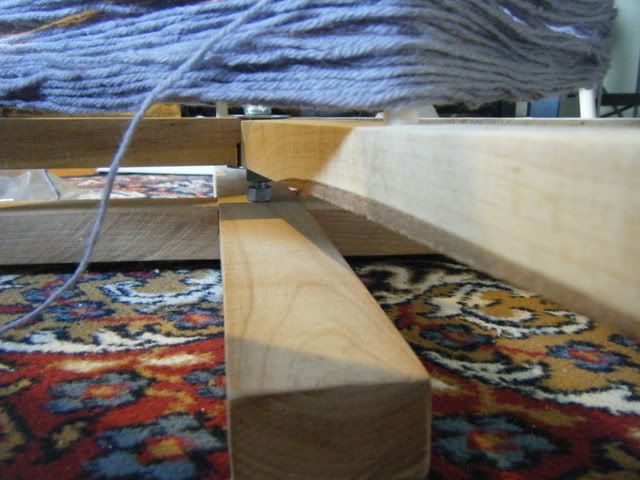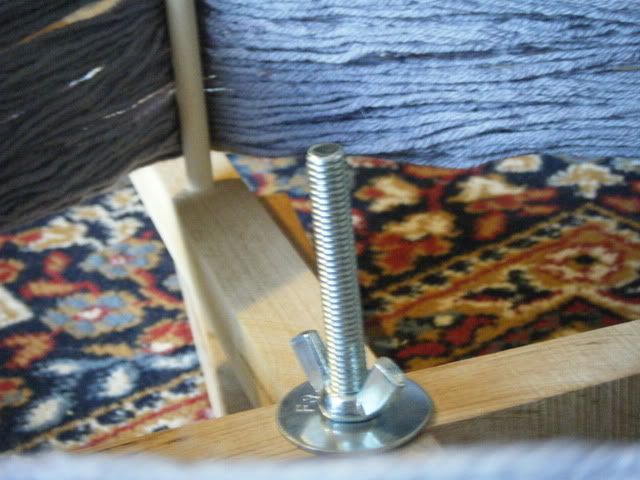 And just because I'm THAT nerdy, here's a video of the swift in action...
The end product is this beautifully and efficiently wound ball. I thought about getting a ball winder, but I think I'm just as fast doing it by hand...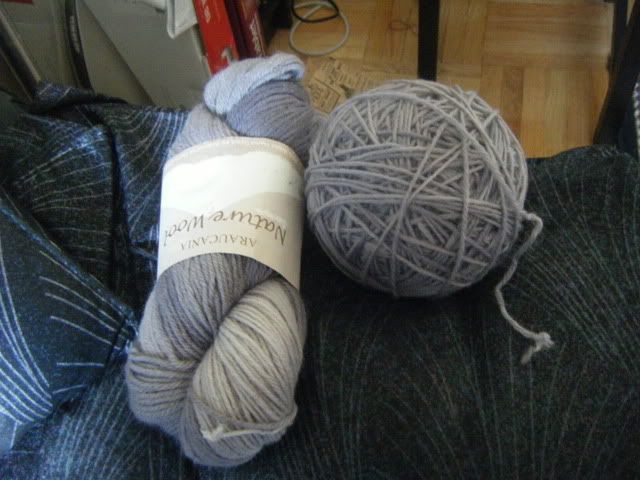 Since the title of this post is "new toys" (in the plural), I'm not just going to leave it at that. I recently got my first (and definitely not last) package from
KnitPicks
. The first goodies in the package were two books: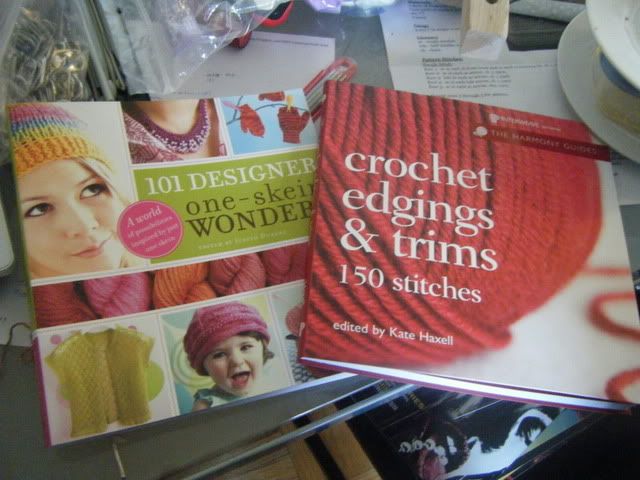 My favourite is the crocheted edgings. It's just so inspiring... I want to figure out how to use as many of the trims and edgings as possible in the next projects I make. The 101 Designer One-Skein Wonders is good too, with tons and tons of projects. There are some really nice lace patterns, and a few baby things that I'd like to make. There are definitely some duds in there too, but when there are that many patterns in one book, I don't really have the right to complain.
I also got this amazing, world-shattering device that will ensure that I will never get stabbed by those tiny little double-pointed needles ever again when reaching into my bag.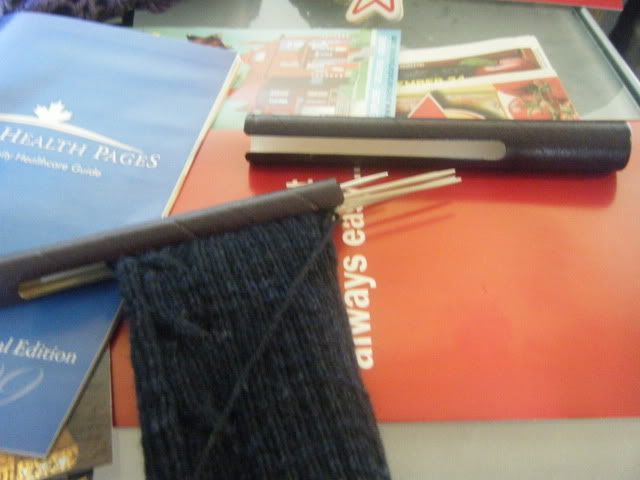 So simple, yet so effective! I wish I'd had one of these ages ago.