I've been putting off this post for a while because I knew it would be a doozy, but I've now finished all my NSERC and OGS scholarship applications, so I'm considerably less busy. I'm also almost over this cold which has been keeping me from doing much other than absolutely necessary work and sleeping. So, get prepared for a super long yarn! (har har...) Seriously, this post is going to have a LOT of pictures.
About three weeks ago, I attended a spinning class at
the Purple Purl
, taught by
Amy Swenson
. Amy is the author of "Not Your Mama's Crochet", which was the book I more or less learned to crochet from after learning the basics from my mom, so I was a little star-struck, but I didn't say anything to her about it...
Anyway, each of us received a little spinning kit, which included a drop-spindle and some fluff samples. She then taught us how to predraft our fiber, how to set up our spindle for spinning with a leader (a small piece of yarn which our unspun fluff could cling to), and finally how to get it all started with a simple flick of the wrist! We also learned Andean plying and how to set the twist (though I haven't actually tried that yet with any of my samples). We even got a little handout so we wouldn't forget what we'd learned. Here's my spindle 'cause it's perdy: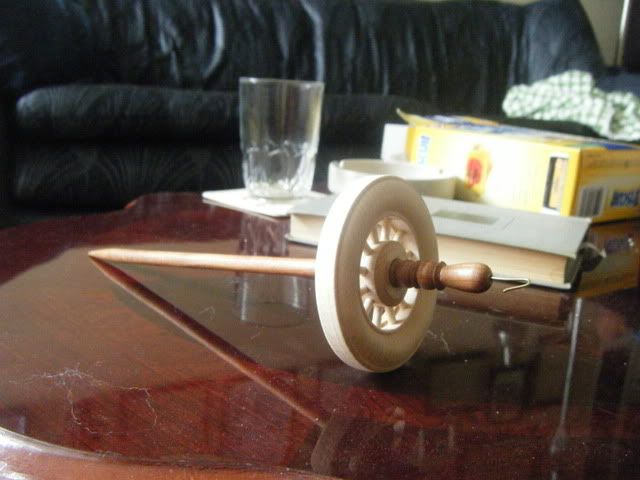 My first handspun, as would be expected, I suppose, looks pretty crazy. It's all thick and thin, and sometimes really poofy. We got to work with some really soft
bluefaced leicester
wool (I think), the first bit of which was undyed, and the second bit of which was dyed in the most beautiful blues and purples... Here are my first attempts at creating yarn!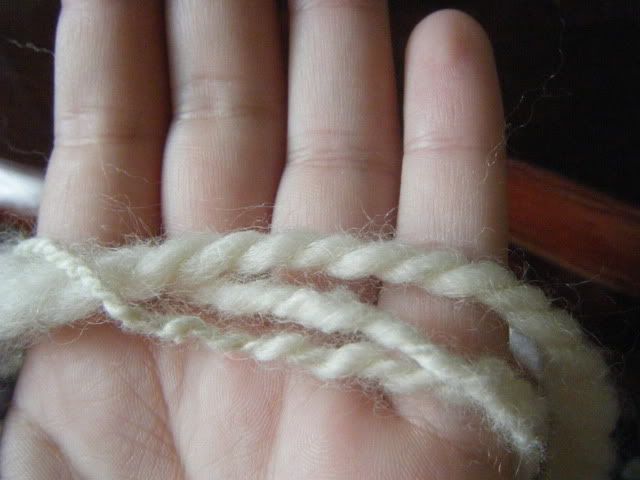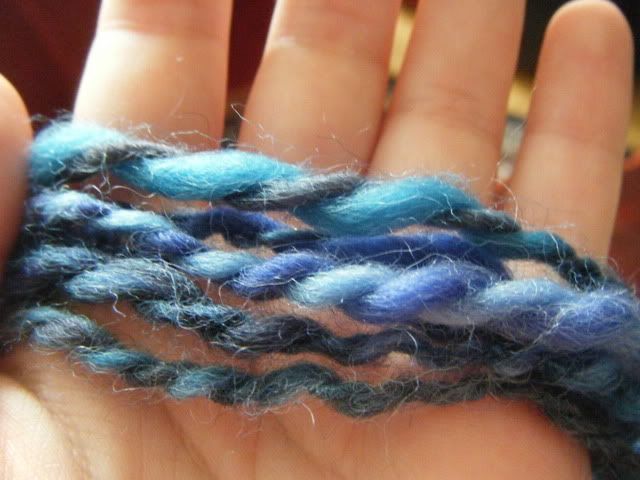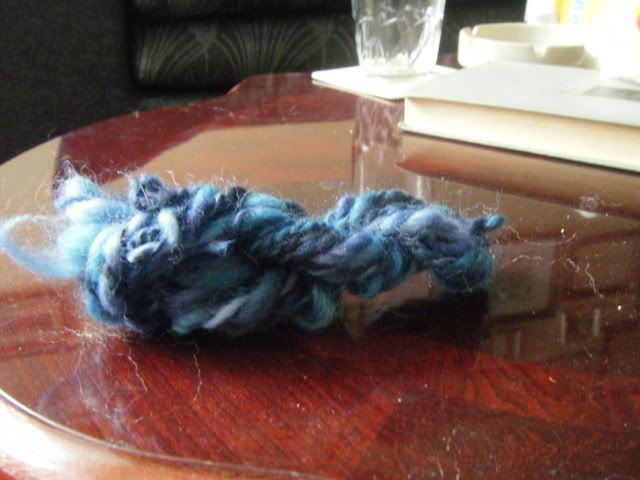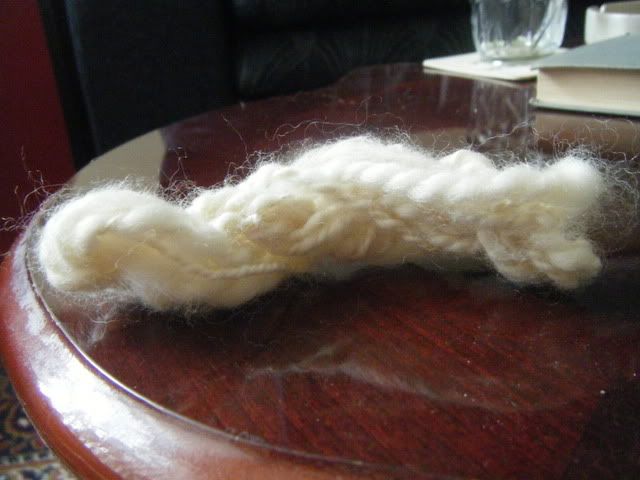 Pretty... erm... artsy looking, right? I don't think I'll ever be able to knit anything up with those, but it'll be nice to keep them around as my first little skeins of yarn. I've since been practicing a bit, and I think I've managed to get the yarn to be more even. Here's another sample I spun up more recently with more of that undyed BFL wool: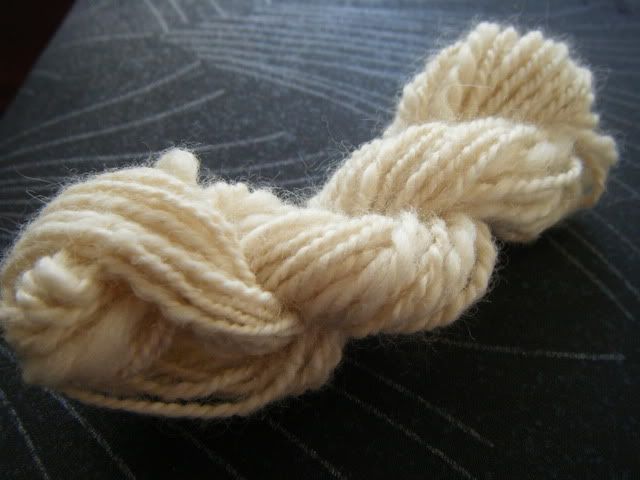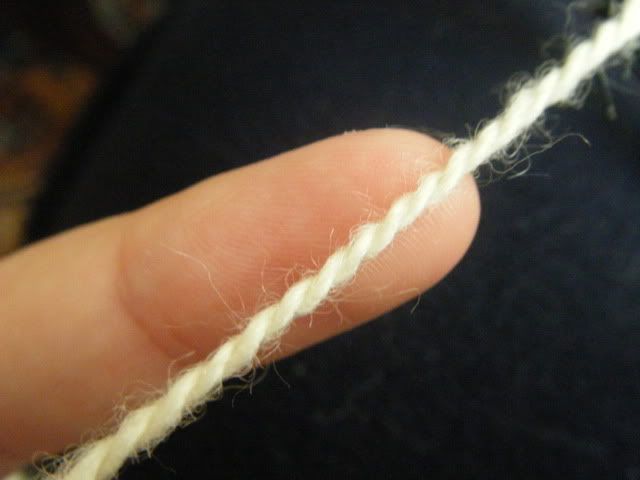 And now for some action shots! (Bored yet? There's still more. Just let me indulge myself a little.) Here's some of that unplyed yarn: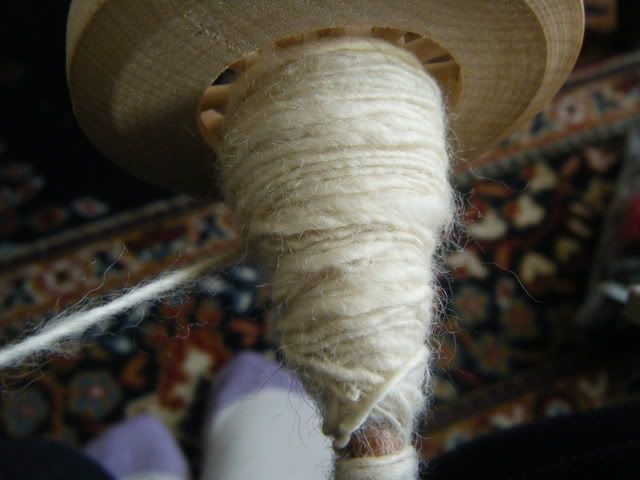 And getting set up for some Andean plying... this kind of hurts the hand after a while: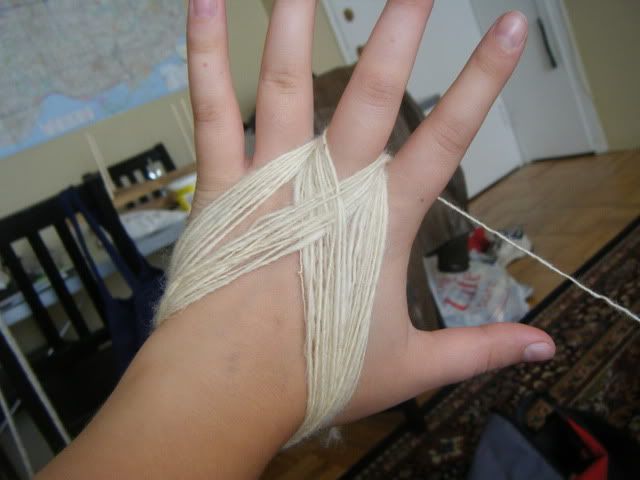 And the plyed yarn all on the spindle: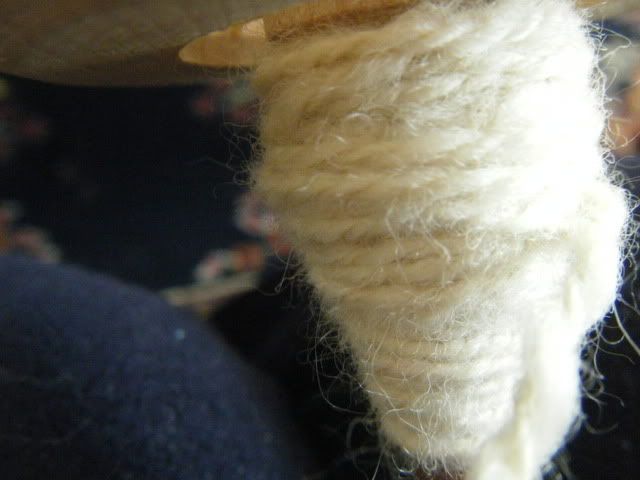 Finally, I managed to spin up one of the little samples in the kit. Here's a little bit of soy yarn in some delicious colours. It reminds me of cotton candy. Yummers!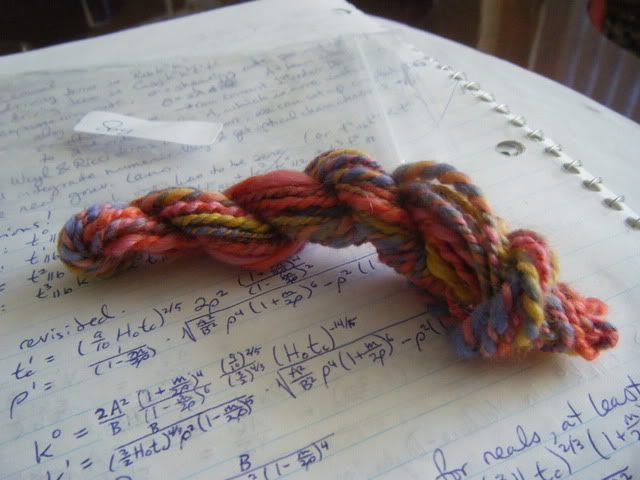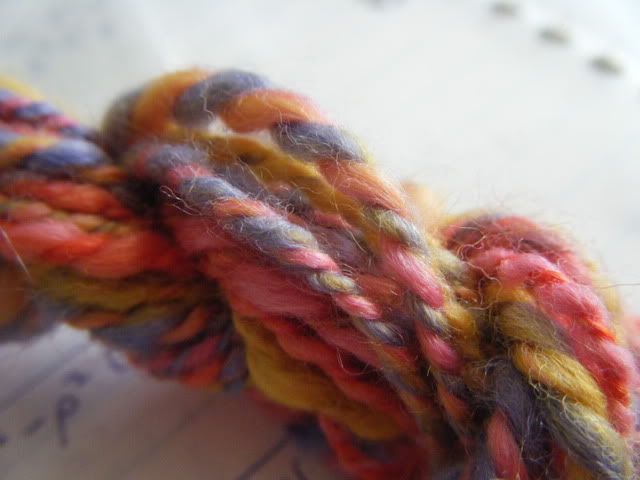 And that's all for now, folks!