Last week, I went to my first Stitch 'n Pitch. To those of you unfamiliar with the concept, this is where a bunch of knitters (and crocheters, I suppose, though I didn't see any there) go to a baseball game and knit. And watch the game... sorta. I went with a few of my knitting group friends, and it ended up being a lot of fun, even though I don't have a lot of interest in baseball. The
Toronto Blue Jays
played the Baltimore Orioles and won 8 to 2.
Here we are in the crowd (I'm in the middle of the third row with the light purple t-shirt):
It wasn't very full besides the knitters...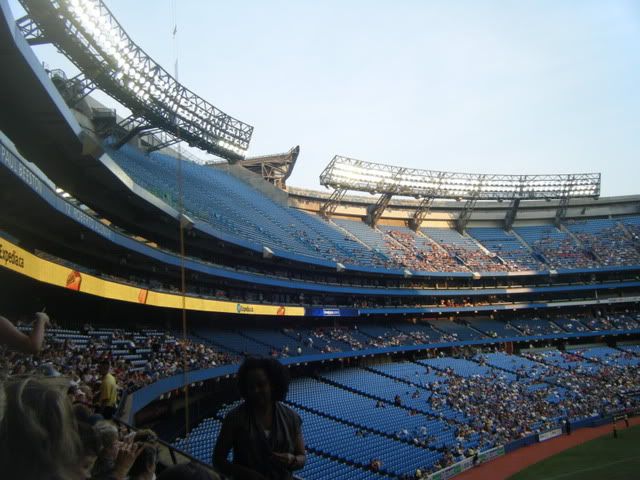 But we did have very good seats.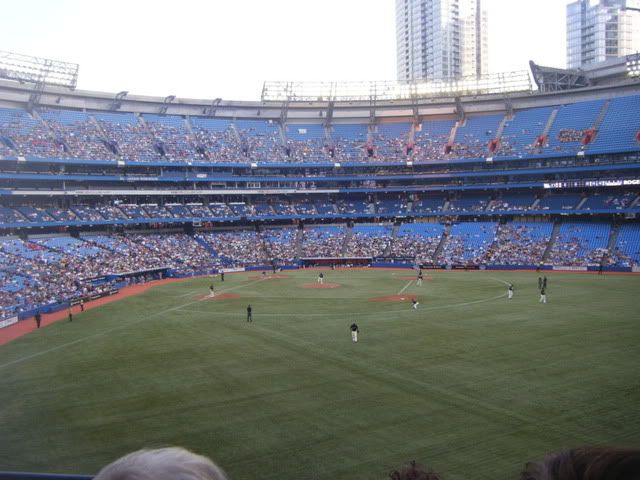 And got a lot of knitting done (that's E's
fish hat
).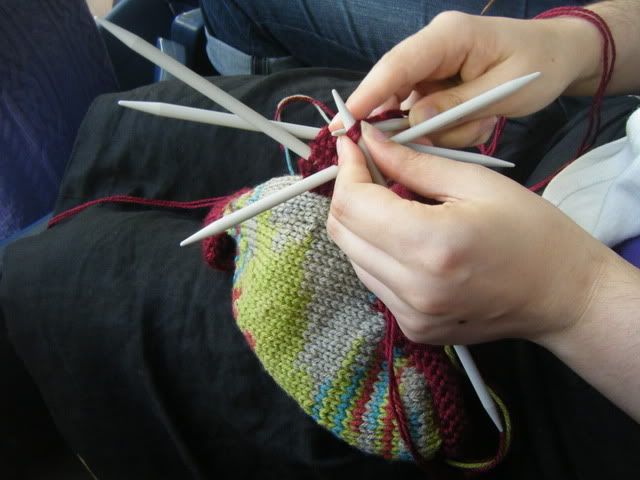 I worked a bit on the second sleeve of my
cabled sweater
(almost done! almost done!), and started a pretty lacy scarf using that beautiful skein of
Dye-Version
bamboo sport I got at the Purple purl
ages ago
. It's the
Twin-Leaf Beaded Scarf
pattern by Jeanne Giles, and I have to admit that knitting with beads is pretty annoying at first, but really cool once you get used to it.
I have some more knitted baby stuff to post, but I think it'll have to wait until after I've given them to the intended recipients so as not to spoil the surprise.