As my second hammered wire jewelry project, I decided to make
Joanna
a necklace for her birthday.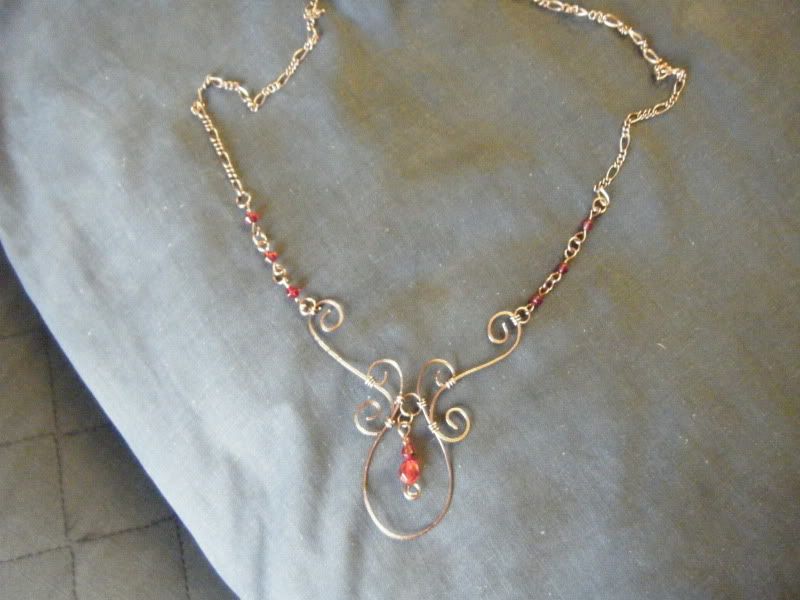 The chain and magnetic clasp (not pictured) were bought at
Madame Pickwick
, a favourite craft store in my home town of Sherbrooke, QC, and the beads are from my very aged stash. Everything else, including the jump rings and eye pins, was fashioned from copper wire that I bought at
Planet Bead
in Milwaukee, WI. Here's an in-progress shot: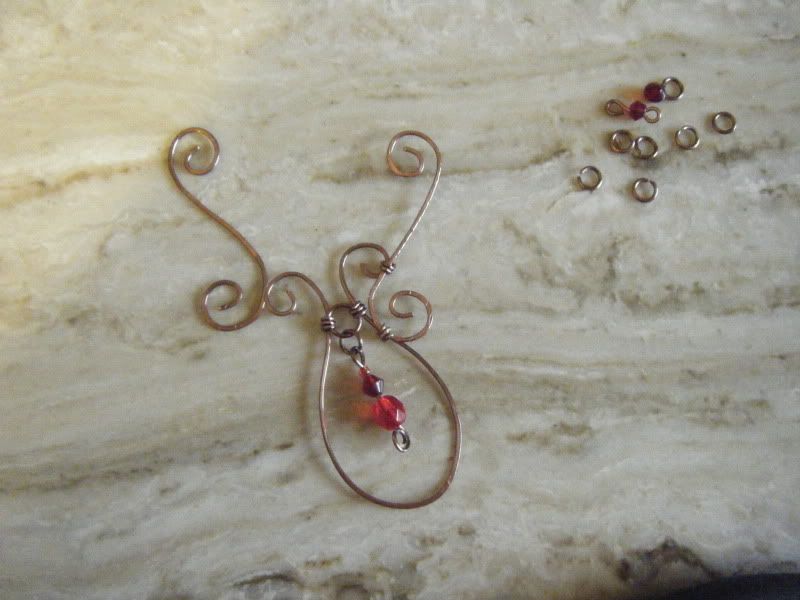 And just in case anyone is interested, this is what my workstation looks like when I'm playing with wire: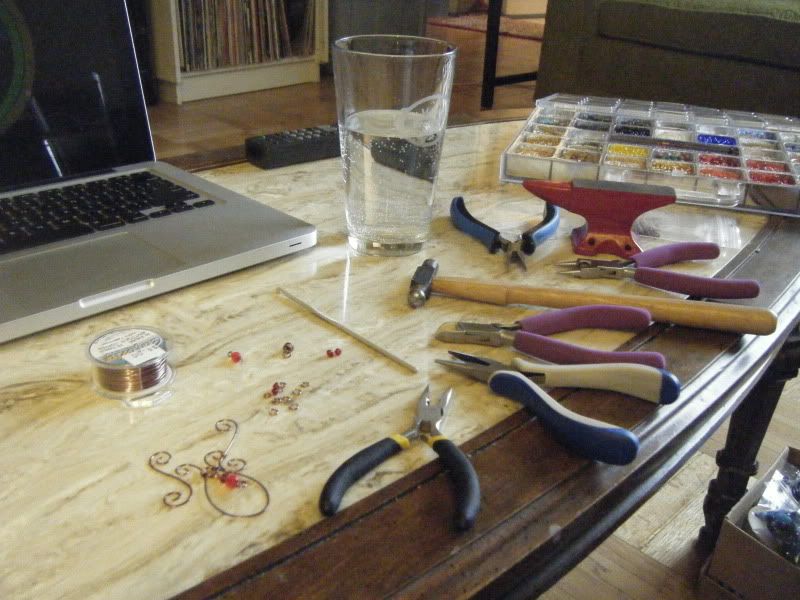 Going clockwise from the computer we have, well, Nikola, my new Macbook pro which adds music and video entertainment (on this occasion I was listening to CBC Radio 2), water for hydration, my bead stash (that I've had since I was a teenager), my flat-nosed pliers (with the blue and black handle), the world's smallest anvil, my round-nosed pliers (with the purple handle), my teeny tiny hammer, my side cutters (with the purple handle), my chain-nose pliers (with the white and blue handle), a crochet hook for making jump rings (I use
this method
), my needle-nose pliers (with the black handle), my work-in-progress, and my spool of wire.
All in all, I think Joanna liked her necklace. Here she is, showing it off on the special day: