And no, I didn't time travel... I recently spent a few days in Victoria, BC to hear the premiere of my daddy's opera,
Mary's Wedding
. It was certainly a great success, and I don't think there was a dry eye in the audience. I bawled my eyes out during almost the entire second act... Anyway, while I was there, I managed to do a bit of sightseeing, and yes, of course, visit some of Victoria's wonderful yarn shops!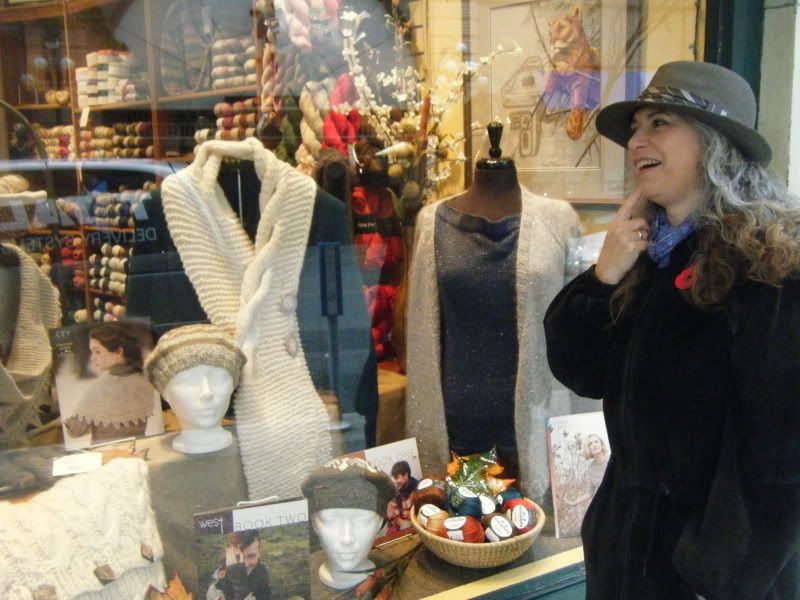 I know my priorities, so I'd like to first mention that Victoria's yarn shops are all wonderful. There are three in the downtown core (and they were within a 15-minute walk of our hotel!): the
Button and Needlework Boutique
(whose display my mom can be seen drooling over in the above picture),
Knotty by Nature
, and the
Beehive Wool Shop
. Our first stop, the Button and Needlework Boutique was extremely nice, and the ladies there were very very friendly. Also, they had a WALL OF BUTTONS! Mom and I were impressed...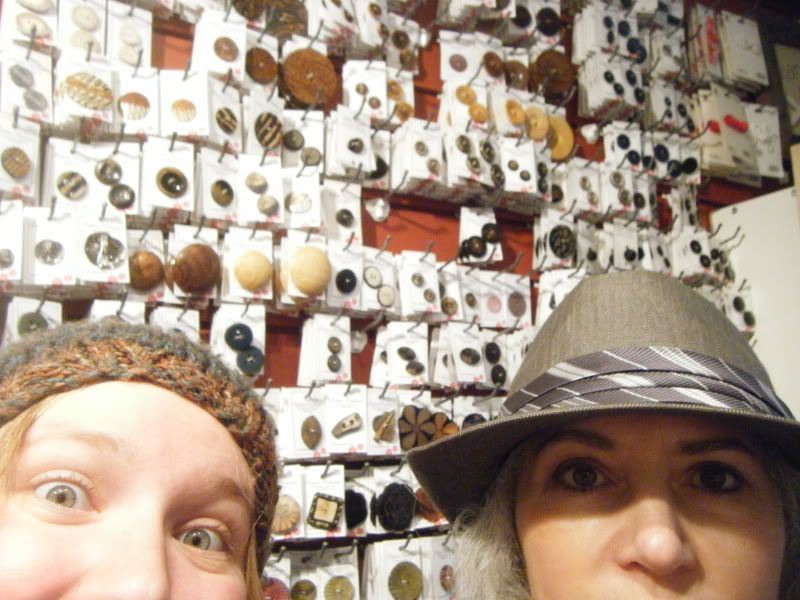 I picked up a skein of a very lovely silk mohair blend called Shibui Knits Silk Cloud (a very apt name, let me tell you) in the wasabi colourway that I just couldn't stop petting...
The next day, we went to Knotty by Nature, which was even more fabulous, if that's possible, and certainly my favourite crafty stop on the trip. Most of the stuff in the store was local hand-dyed and hand-spun yarns, and they also had more roving than I've ever seen in one place. I seriously wanted to buy all of it. The nice fellow who worked there also offered to show us how he uses his drum carder to make amazing fibre blends... I totally need a drum carder now. The finished product totally looked like some sea god's beard, but it was so sparkly and soft and amazing...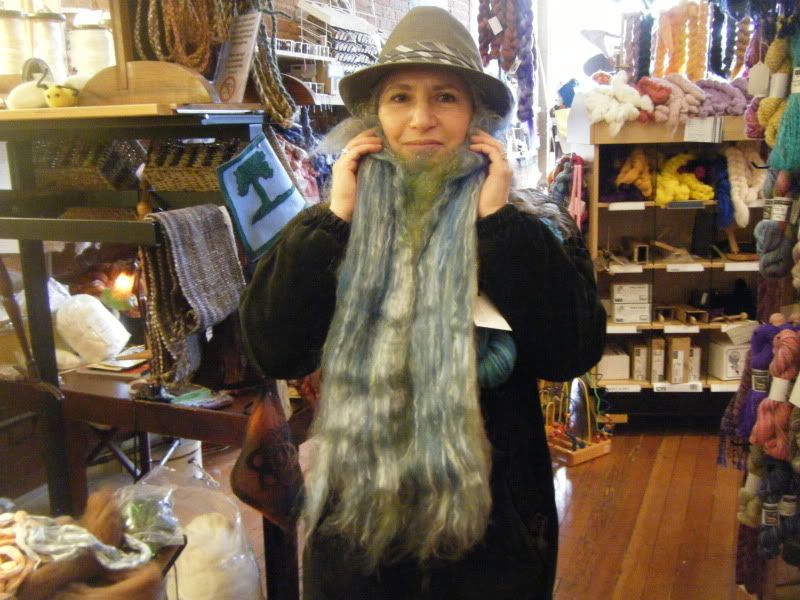 I couldn't resist buying a little bundle of blended fibre from them.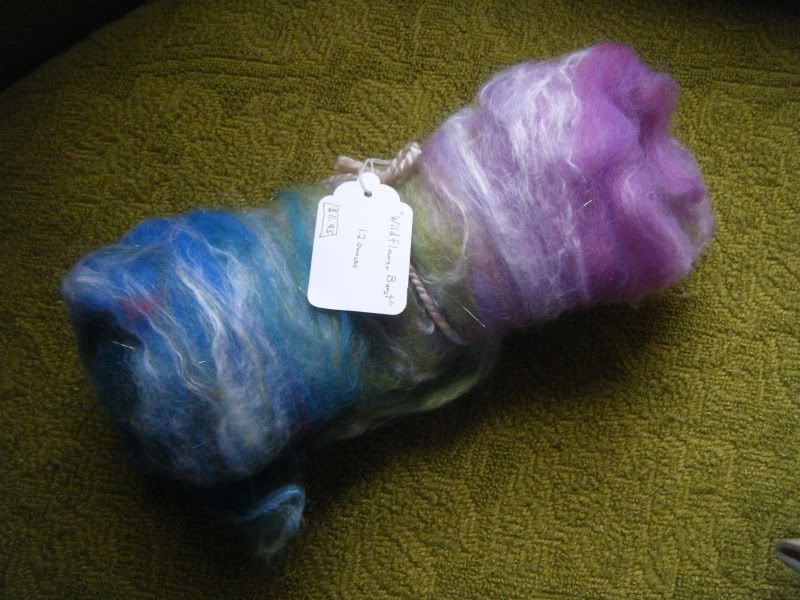 The third and final yarn store we visited was the Beehive Wool Shop. It was very nice as well, though after the last two, it seemed kind of ordinary. They had a good selection of very nice yarns, but weren't any more special than any yarn store I could have gone to in Toronto. Even so, I managed to walk away with some very nice sock yarn (Diamond Yarn Luxury Collection Soxy) that was being sold at a very reasonable price. I know, I'm weak...
Besides indulging in all that yarny goodness, we saw a whole lot of
Cowichan sweaters
...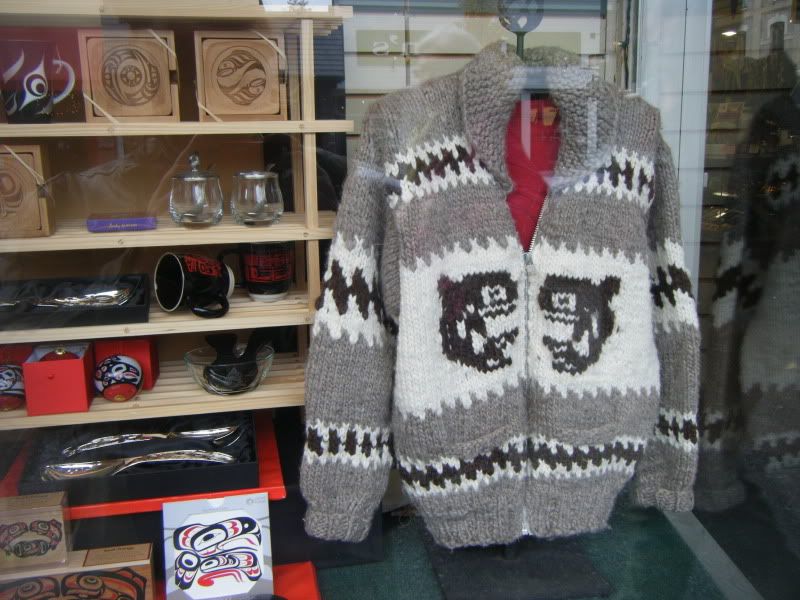 Had tea and biscuits at the
Murchie's Tea store
...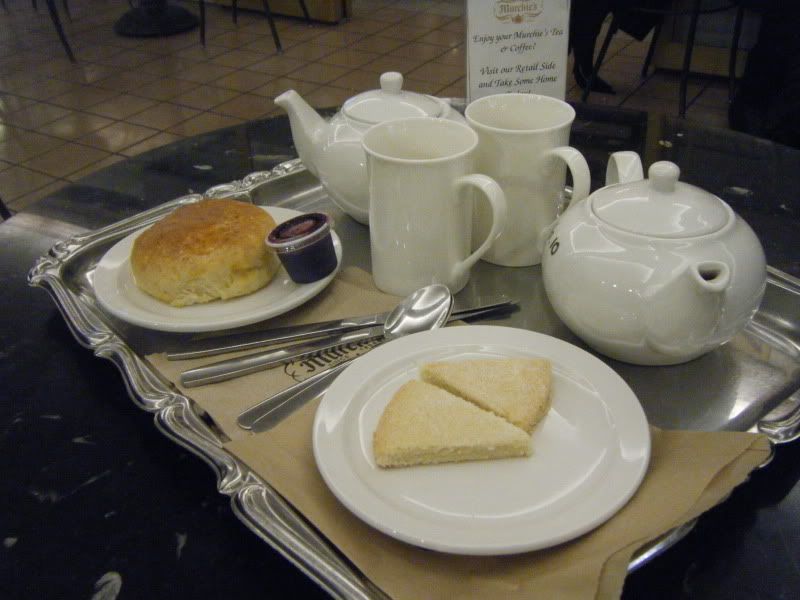 Gazed upon the beauty of the Victorian harbour...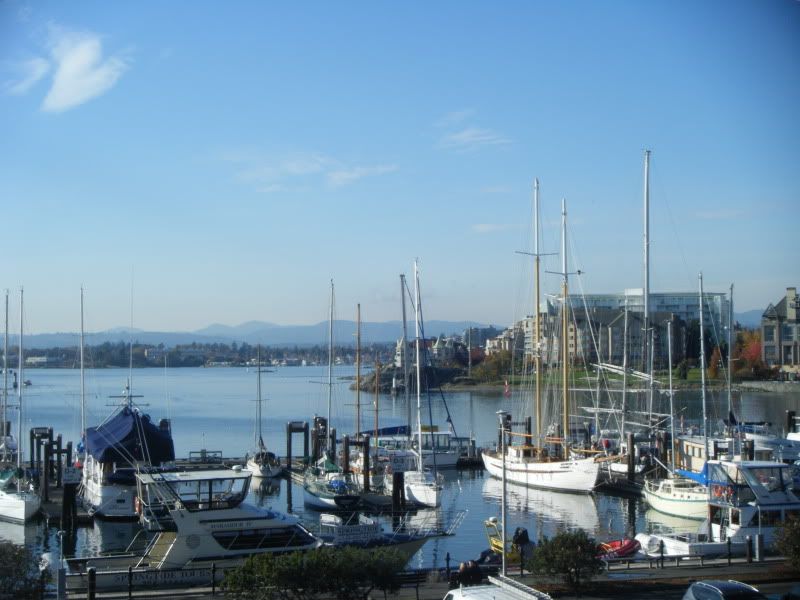 And enjoyed some very good food, including this beautiful pumpkin spice latte...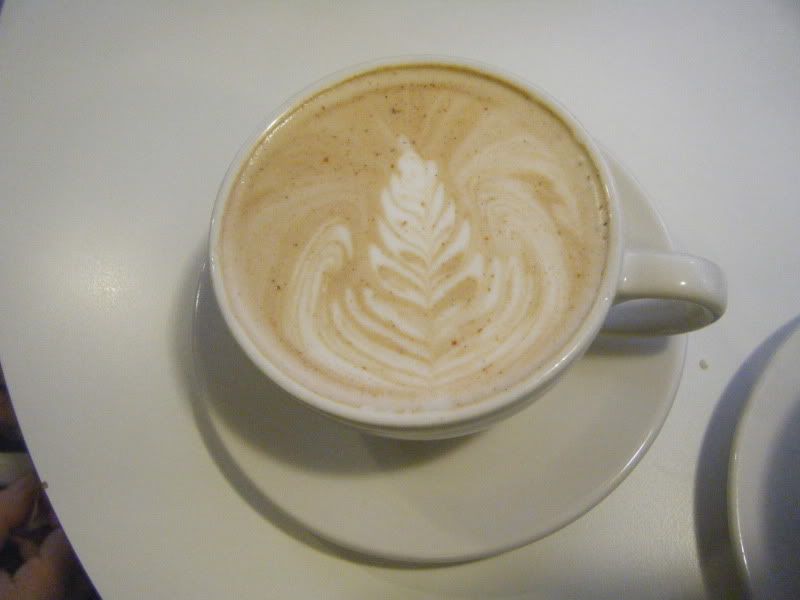 It was a really great trip, and I would certainly visit Victoria again, given the chance. And now, if you're ever there, you'll know where to get your fibre fix!