I believe I can say with certainty that I
LOVE
knitting lace. I mean, I haven't done all that much of it... there was that
lacy hat
, then my
first knitted sweater
, and of course the
Cloud bolero
, but I had never done any of that crazy intricate lace with thin yarns. Well, I guess that changed recently! I just finished my first lace shawl, using the
Gail (aka Nightsong) pattern
(unfortunately, only on Ravelry).
It's a fantastic design... it looks super intricate and complicated, but the pattern is fairly easy to memorize because it's very logical. I worked on it sporadically since the middle of October, and I'm really happy with the result. I used this
lovely sock yarn
that I picked up at Romni wools back in March. I suppose the progress of the project is best expressed in pictures:
It started as a nice ball of yarn.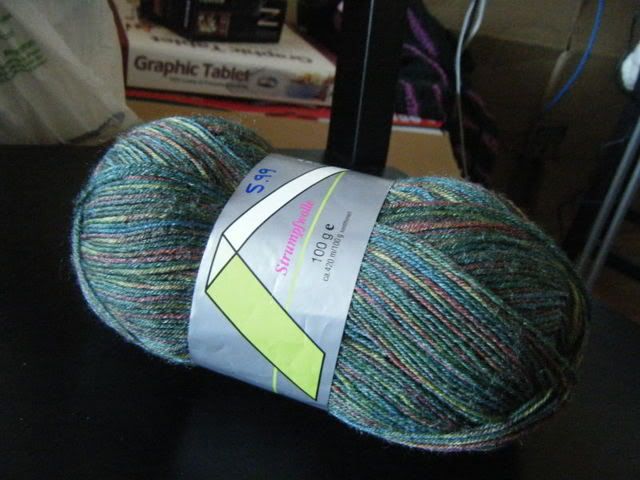 Then it looked vaguely like crumpled (though very pretty) cheesecloth on my needles:
Off the needles it didn't look so hot... I even ran out of yarn four rows from the end, so I used some black sock yarn I had left over from another project.
However... with a little blocking
HOLY CRAP SO PRETTY!!!
Blocking really is magical, and I didn't even have to leave it overnight for it to dry properly. If I had known it would work so well, in fact, I would have been more careful about the placement of the points. Yay! I'm officially addicted to lace knitting...
Speaking of which, I think I'll have to find an amazing pattern to knit up with this: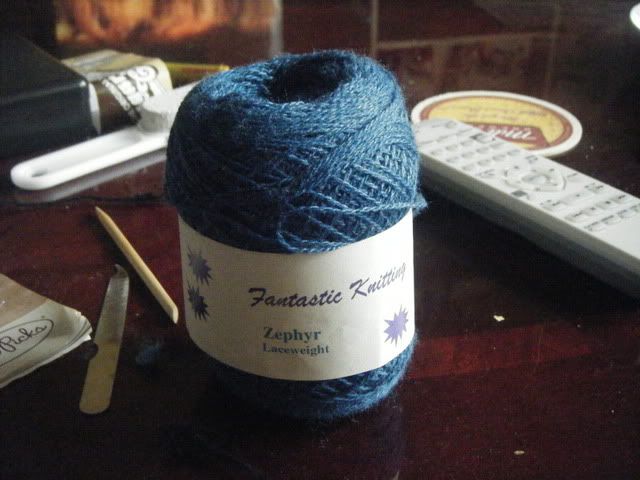 Mmmm... laceweight...