All rejoice! Ilana has completed her first sweater and it wasn't a total disaster!!! I'm pretty proud of myself.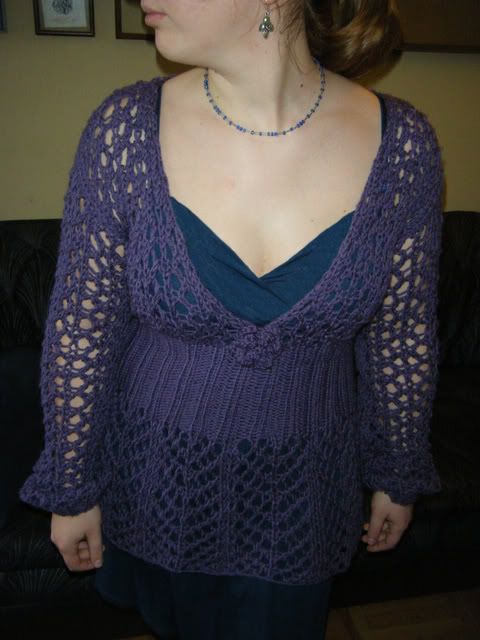 Now, admittedly, it's a little too large, especially in the sleeves, but I don't mind so much since
the pattern
is supposed to be hippyish and flowy. However, the front was gaping a little too much for my liking, so I crocheted up a quick rose and sewed it to the bottom of the V-neck to pull it together a bit more. I think it's even nicer because of it. Here's the rose detail (a little blurry):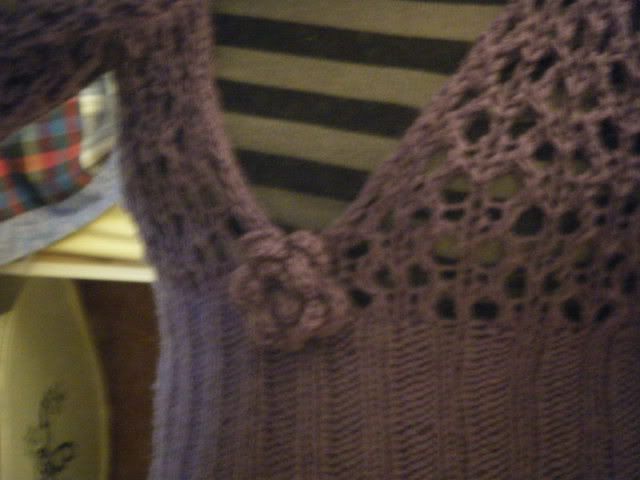 Oh, and here's that scarf and hat I talked about
a couple of posts ago
which I made for my friend C. That's my lovely boyfriend modeling for me... I have a feeling he doesn't like having his picture taken.