I always find that using up leftover balls of yarn is strangely cathartic. I recently had the opportunity to finish off a couple of skeins, one from my sweater and the other from the hat and scarf, both mentioned in the
previous post
. The first project was made from the leftovers from my Cherie Amour sweater. I wanted to make a
Queen Anne's lace scarf
, but it turns out I barely had enough yarn to make the "scarf" go around my neck once. No problem! I found a funky button, and I made a neck warmer.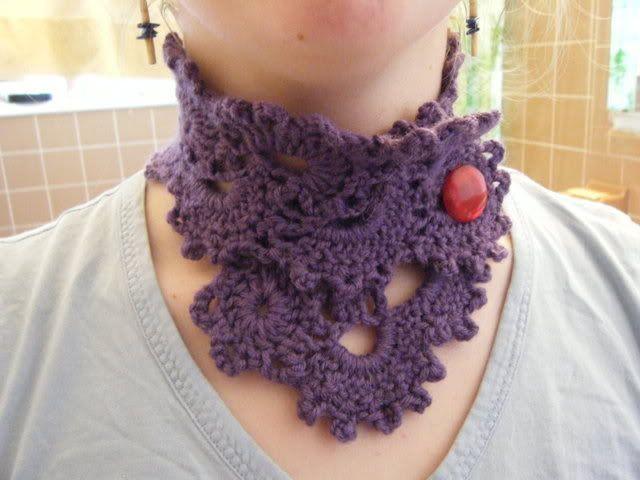 I think I actually like this better than a scarf. It's not bulky but it still keeps my neck warm, and it looks super cute peaking out from under my jacket. The second stash buster was the
Simple Crochet Headband
, which I modified by adding one of those roses I like so much. This was done with that
pretty yarn
from the scarf and hat I made for my friend...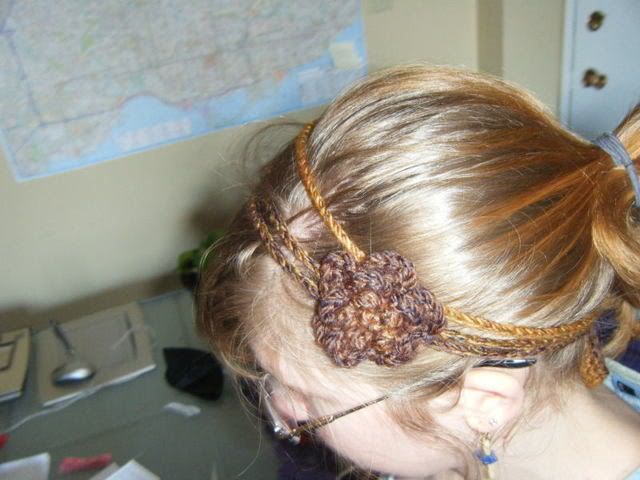 Speaking of leftovers, Saturday was
Pi Day
, and my astronomy friends and I celebrated in style with many, many pies.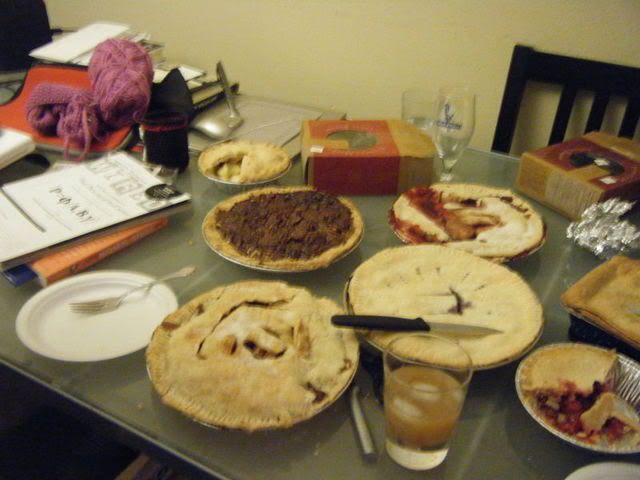 I made my first successful double crusted pie (unlike
last time
). I think the trick was using white flour instead of whole wheat... the crust was fantastic. It's a blueberry pear pie because I ran out of blueberries and had a can of pears lying around. Turns out that it's better that way because the pears add a nice texture to it.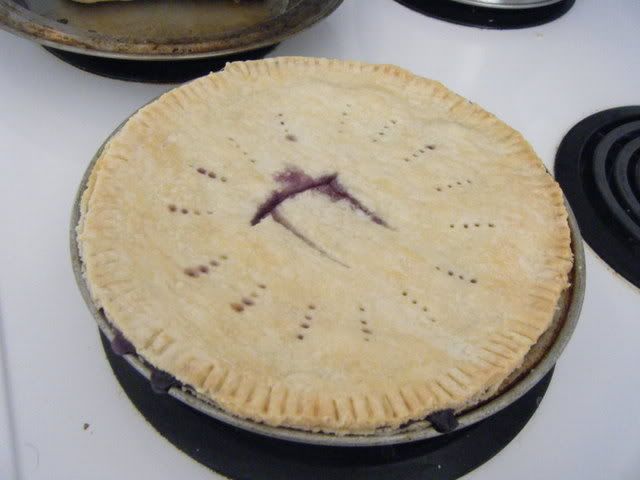 I had some crust dough left over (as well as some pears) and so I made a pear turnover. I think this one got devoured almost immediately, therefore, success!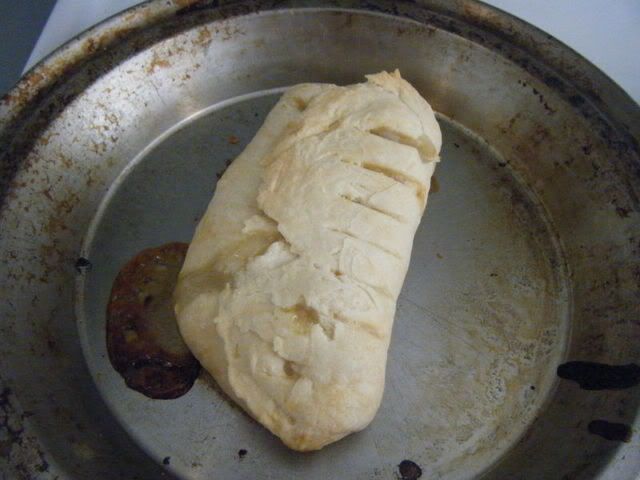 At the moment, I still have three unfinished pies in the fridge, as well as a tubfull of apple crumble. Needless to say, I'm in heaven...