Last weekend, I experienced my very first
Fan Expo
(also known as Nerdfest among my friends), a convention for fans of comics, anime, horror, science fiction and video games. A lot of people complained about the line-ups, and they were indeed pretty bad (especially for getting in, even if you had a Deluxe pass), but I did have a lot of fun.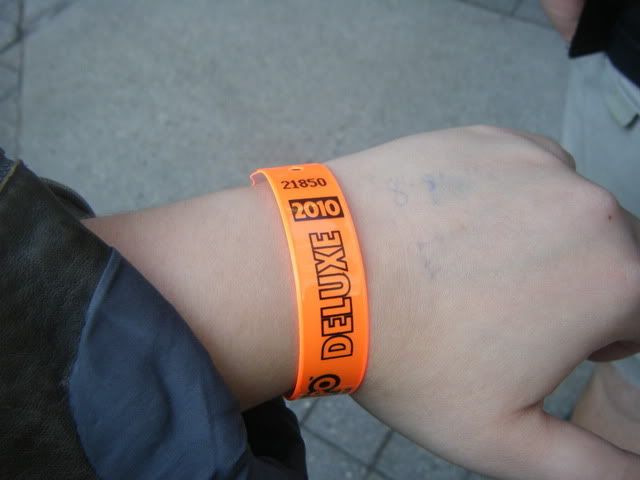 The first day, after spending almost 2 hours in line (and getting in a little over an hour after the expo started), I mostly just looked around the different booths. I was hoping to see the Q & A with
Leslie Nielsen
, who is arguably one of the coolest people to have ever lived, but he was absent due to illness... I was really disappointed, and given that he's in his 80s, there might not be another chance to see him.
I did get to see my friends
Ben Rivers
, and
Zen Rankin
, both independent comic book artists here in Toronto, and a lot of other really cool independent artists, including
Lara Aiken
,
Uyugomiak
(try saying that ten times fast),
My Ghoul Friday
, and
Richard A. Kirk
. I actually bought something from almost all of them...
A cute little eyeball plant from My Ghoul Friday: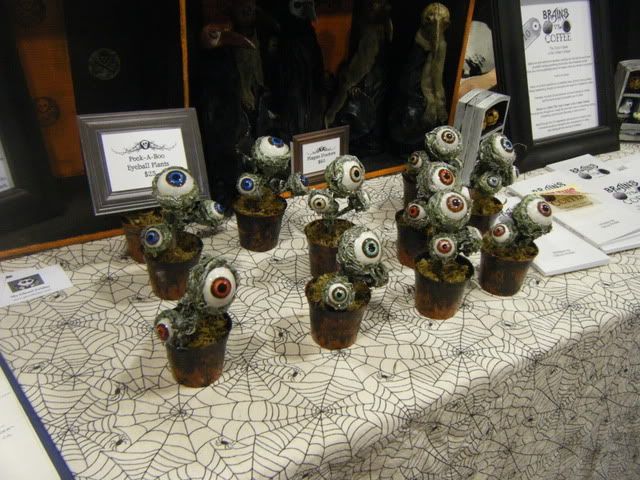 A zombie and a schoolgirl from Lara Aiken: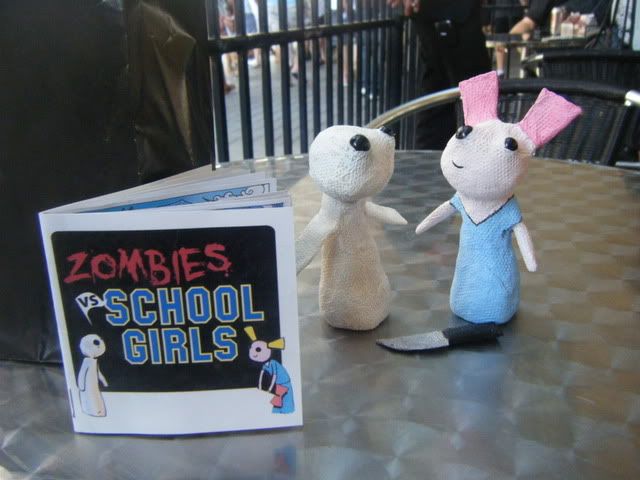 A print of Richard A. Kirk's Triplets (picture from Richard's facebook page):
I also spent a lot of time at the
Ubisoft
booth since a very good friend of the friend I went with was working there. The most awesome thing there was the
Scott Pilgrim video game
(pretty good preview
here
), which I might have played way too much. If I had an Xbox 360, I would totally have bought this in a second. It was also right across from the Batmobile... which was pretty awesome.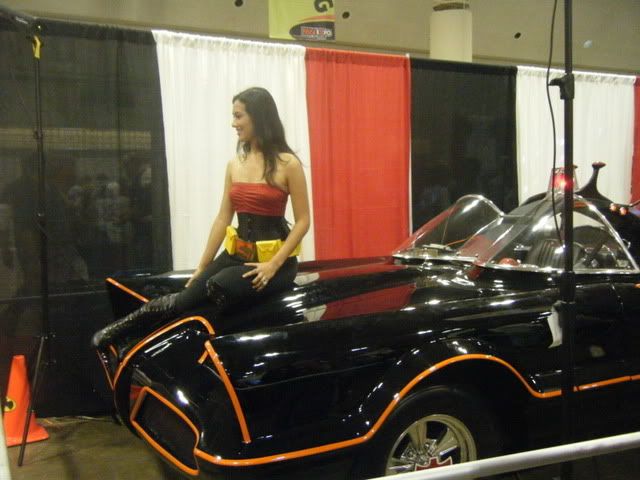 Besides that, I also got to see
Stan Lee
,
William Shatner
and
Summer Glau
(my crappy videos of some of their Q & As
here
,
here
and
here
). It was really neat to see all the celebrities. Adam West and Burt Ward were also there, but we were too exhausted to go see them. There were also autograph sessions for a lot of famous stars, but at $30 and up for an autograph and a picture, it didn't seem entirely worth it. Here are some more highlights:
Stormtroopers: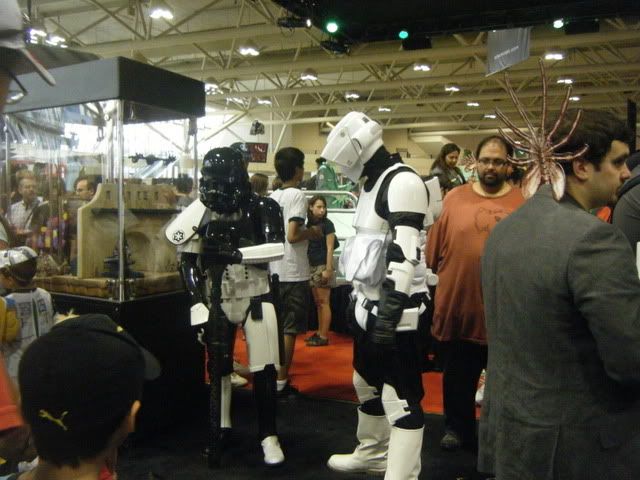 Playing the
Torontotron
version of
Mondrian Provoked
:
Boob mousepads:
Full-sized LEGO models of Darth Vader and Jango Fett: