I recently returned from the Eastern Townships where some very awesome friends of mine got hitched. They did the deed in the most beautiful place on Earth,
Baldwin Mills
(I took some pictures
last summer
). I'm not joking. This is what I woke up to the day after the wedding: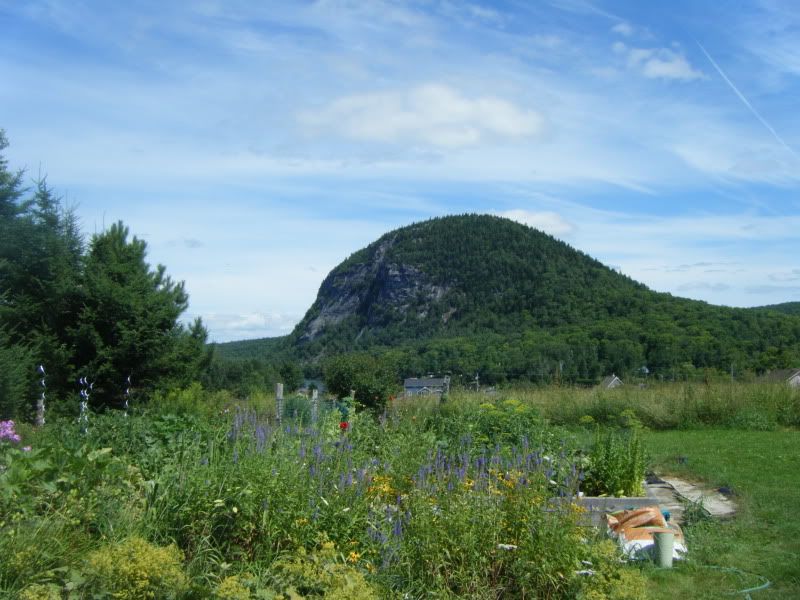 The ceremony was beautiful (partly because I was asked to play violin at the last minute), the dinner was delicious (there was a whole roast lamb), the booze was plentiful (there was a bathtub of beer), and the party was incredibly fun. Those Baldwins sure do know how to get married. Anyway, as has become a tradition for me (see
here
,
here
, and
here
), I made the couple some double-knit potholders as a wedding present.
As usual, I tried to make the designs representative of the couple. The pixelated deer on the left is from the groom's now very successful game
Sword & Sworcery
. The mounted deer head on the right has become the couple's personal logo. They even used it on the wine bottles at the wedding.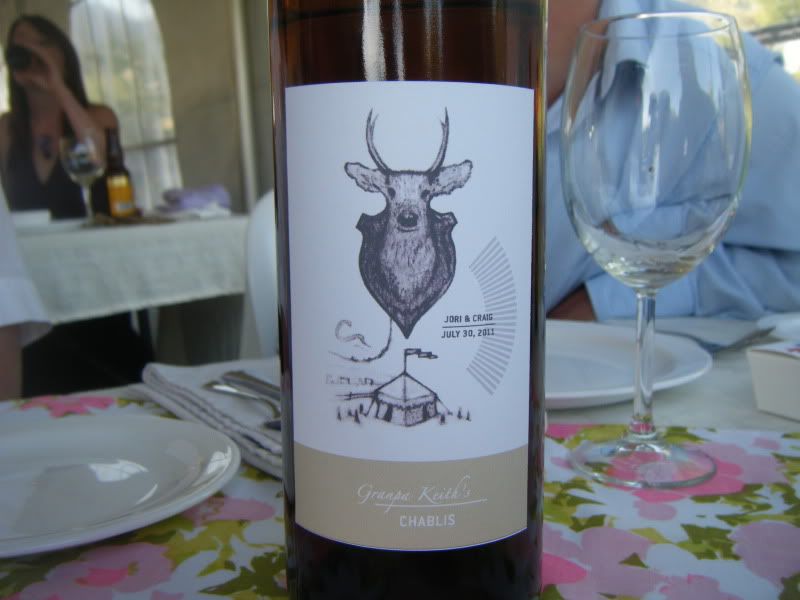 If you feel like knitting Sword & Sworcery deer or Dead Deer potholders of your own, here are the charts for both designs (click for larger size):
---
Speaking of double-knitting, I've written a
tutorial
for making your own double-knit fabric over on the Happy Seamstress. You should
check it out
!