I think it's pretty official now (and has been for a couple of weeks). We're on the verge of the warmest day of the year so far. It's supposed to go up to 21 degrees Celsius this afternoon! I'm tempted to pull out my flip-flops, but there are also thunderstorm warnings, so that might not be such a good idea. Anyway, in order to celebrate this occasion, here are some pictures of the beautiful flowers around campus!
There were daffodils.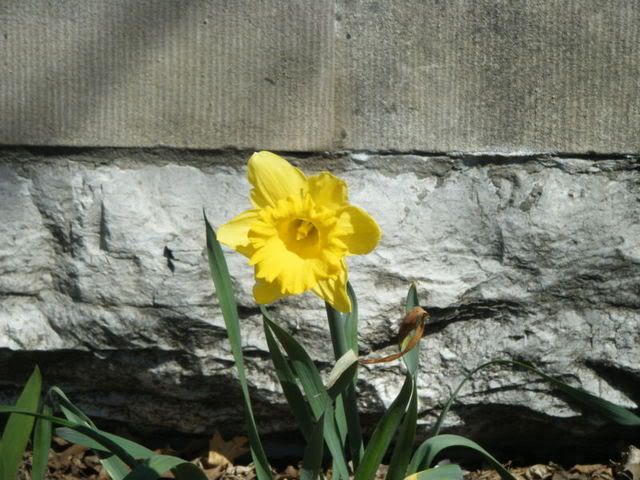 And things just budding (I have no idea what it is, but it's pretty!)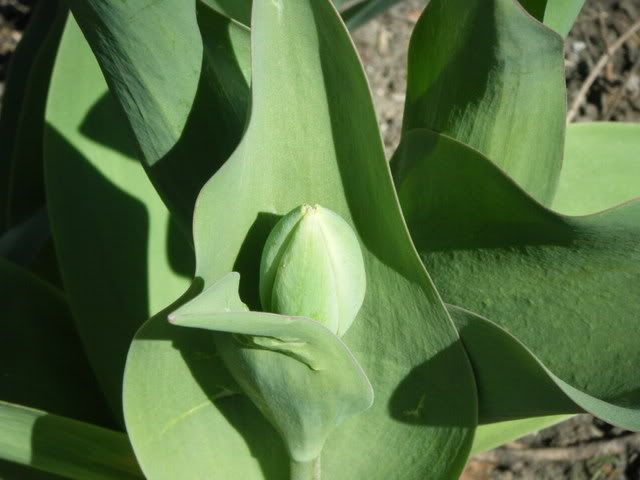 And here's the lovely architecture of Trinity College.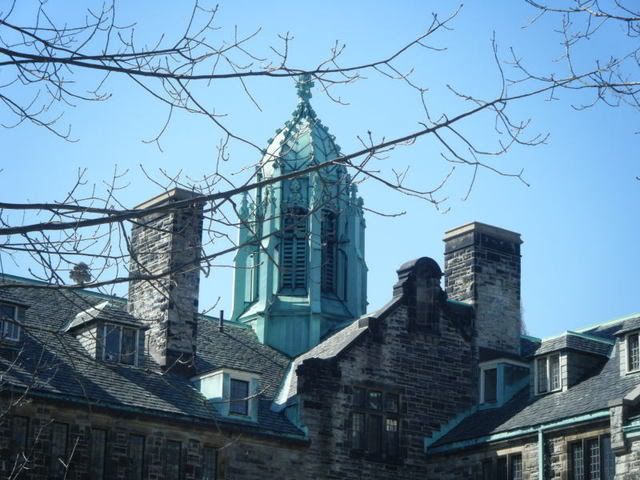 And the pretty gardens in front of Trinity College.
And finally, a pretty budding tree flower (I wish I knew what these were called as well).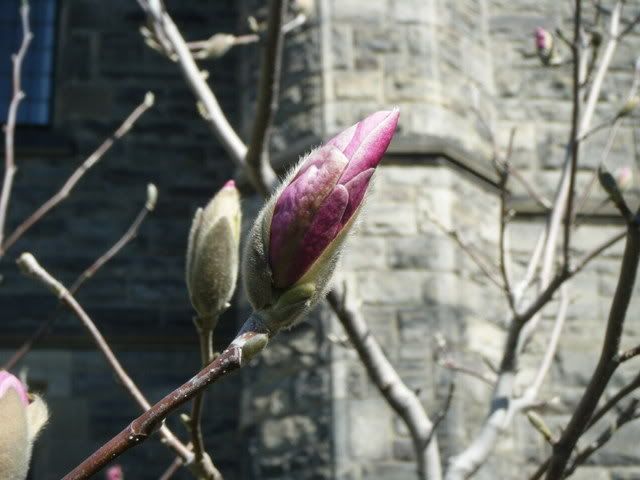 Hurray for spring!