It's sad and cathartic when you have to rip apart a sweater... and this weekend, I ripped apart two! There was the previously-mentioned
off-the-shoulder top
, but also that
Candy Apple shrug
(Lion Brand pattern, which you need an account for) I'd been working on forever. The former came apart depressingly easily, and for some reason, I thought it would be cool to see if I could wind it into a giant ball. So, folks, this is one crocheted sweater's worth of yarn, next to a pop can for size comparison. It's totally huge and unmanageable.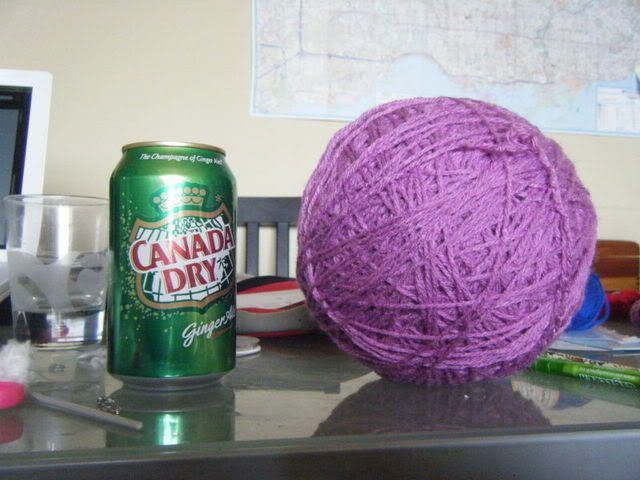 For the shrug, I separated it into a few balls of a manageable size, but it was much harder to rip apart because that yarn is so darn fuzzy. It feels nice to get rid of that though... I looked at myself in the mirror the last time I tried it on and I decided that I hated the style and how that yarn looked in single crochet using a 7mm hook. Anyway, good riddance. And now, I have all this fuzzy yarn in nice little balls instead of on that big roll...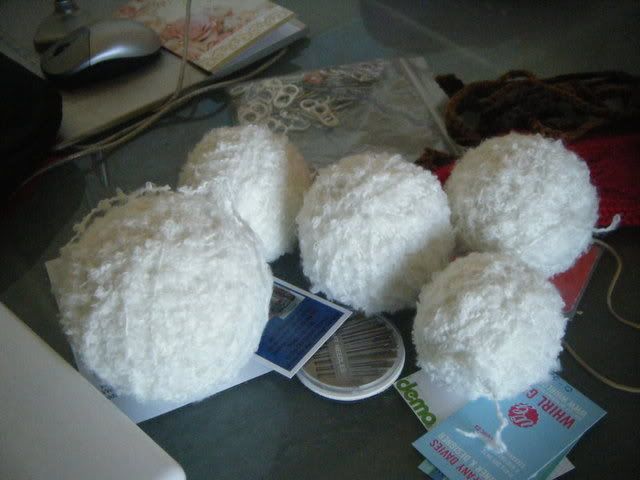 Notice those can tabs in the background? I got inspired by
this blog
and will be attempting some can tabistry in the future.